Why book with us?
Our services are free, and the rest is as easy as 1, 2, 3.
1. Experience
We've had the pleasure of helping to plan vacations for our numerous clients throughout the world. As a testament to our high level of customer service, much of our business stems from repeat bookings and referrals.
2. Pride
We pride ourselves on planning vacations that meet our clients' preferences and exceed their expectations, always at a great value. We welcome the opportunity to provide you with the top-notch client service for which we are known.
3. Care
We understand that your time is very valuable, so we go above and beyond making sure each detail is in place before you leave home. We make sure that all aspects of your vacation have been planned to meet your preferences. We ensure that every detail is in place for you when you arrive in paradise.
---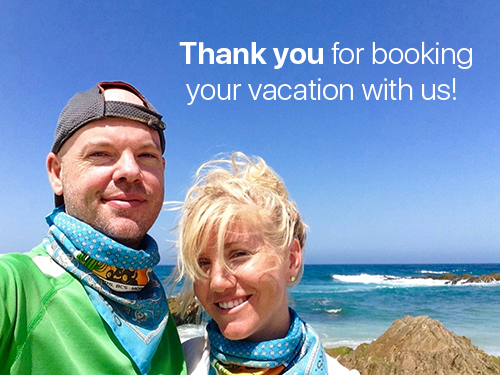 A brief note from our owners
We are looking forward to our travel consultants working with you to plan your next vacation, and we are very proud of our team and their outstanding customer service! Their goal is to earn your confidence now and to maintain it far into the future.
Should you have any comments or suggestions, please email us directly.
Jack Reidelberger & Heather OverKamp
Owners, GoAwayTravel.com




---
Meet Our Travel Consultants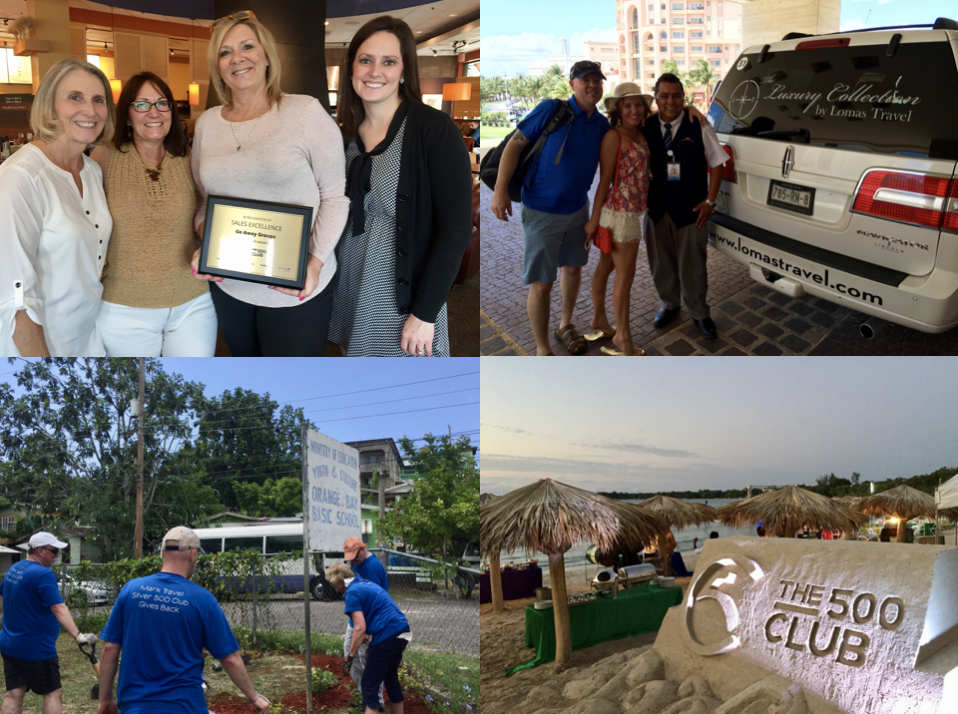 Beth Sieckmann – Email Beth
Bio Coming Soon
Britney Gulley – Email Britney
Bio Coming Soon
Claudia Behrmann – Email Claudia
Bio Coming Soon
Courtney Davis – Email Courtney
Bio Coming Soon
Deb Linke – Email Deb
Bio Coming Soon
Debbie Tidwell – Email Debbie
Debbie Tidwell has been a leisure travel consultant for more than 10 years. She specializes in Honeymoons, Destination Weddings, Adult Only & Family All -Inclusive Vacations in Mexico and the Caribbean, Las Vegas, & Cruises. Have a Bucket list? Let her help you plan that next vacation.
Heather – Email Heather
Bio Coming Soon
Jack – Email Jack
Bio Coming Soon
Ida Kaemmerling – Email Ida
Bio Coming Soon
Janet – Email Janet
Bio Coming Soon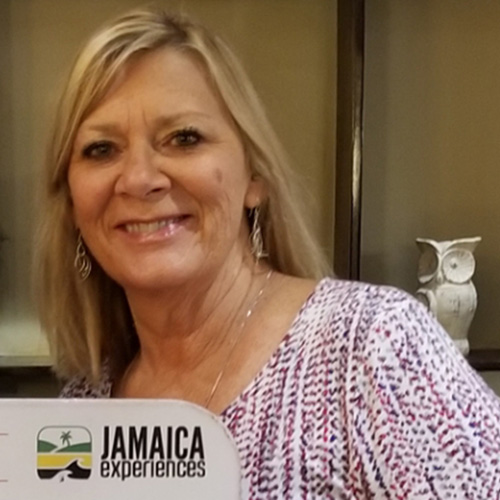 Karen Waters – Email Karen
Karen's first International travel experience was attending a destination wedding and that is where her real passion for travel was born. Today, that first memorable experience continues to feed her passion in assisting others in not just exploring, but really experiencing the world first hand in a seamless vacation that exceeds expectations. read more >>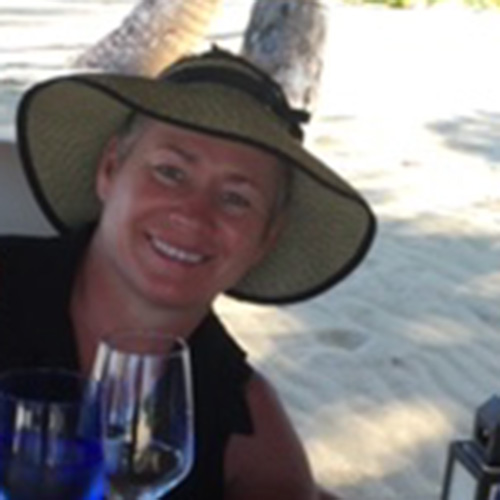 Kathy Drew – Email Kathy
Resorts, travel, and planning all inclusive vacations has been a focal point of my life. I tapped into my wanderlust mindset during my European college trip where we visited 20 countries and in turn pointed me to the hospitality industry as a career. read more >>
Katie O'Hara – Email Katie
Professional travel consultant with GoAwayTravel since January 2008. Specializing in all-inclusive resorts, destination weddings, honeymoons, multigenerational family, and group vacations, ocean and river cruises. Katie specializes in Jamaica, Mexico, the Caribbean, Europe and beyond.
Ken King – Email Ken
Bio Coming Soon
Lori Brunnert – Email Lori
Bio Coming Soon
Lyndsey Stewart – Email Lyndsey
Bio Coming Soon
Mary Holmon – Email Mary
Bio Coming Soon
Megan Dery – Email Mary
Bio Coming Soon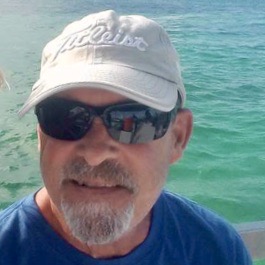 Mike Waters – Email Mike
Bio Coming Soon
Mindy Reed – Email Mindy
Mindy loves to travel and her travel bucket list includes Ireland, Norway, and Greece. She would love to hear from you soon to help you plan your next vacation.
Nicole Wildt – Email Nicole
Bio Coming Soon
Ron Behrmann – Email Ron
Bio Coming Soon
Shannon Giesman – Email Shannon
Bio Coming Soon
Terri Gulley – Email Terri
Bio Coming Soon
---
What Our Clients Say About Our Travel Consultants
You can always count on Go away travel
I have been with Goaway since 2000. I have sent numerous friends and relatives to GoAwayTravel's services and they could not thank me enough. Since 2014 we have been traveling to the El Dorado Casitas Royale which was recommended by Jack R. We were there for one day and were kicking ourselves in the ass… Read more "You can always count on Go away travel"
Mike Doherty
Travel Consultant -
Jack Reidelberger
Karen is the best and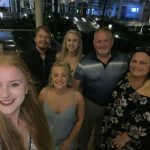 Karen is the best and has always gone the extra mile for me. I've booked over 12 vacations with her over the years and look forward to booking another trip in the future with Karen.
Erick charboneau
Travel Consultant -
Karen waters
Fantastic Voyage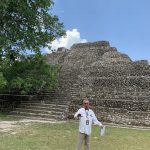 Terri is a dream to work with. Super responsive communication, answered all my questions and helped with any changes or modifications.
Nica Fleming
Travel Consultant -
Terri Gulley
I just want to thank you again for all your kind attention to us in planning our vacation
I am also very impressed with your professionalism and knowledge of your industry. You deserve recognition for a job very well done. All our best now and in your future.
Marie C.
You have really made getting ready for this trip an easy thing to do.
I have enjoyed communicating with you and I will be contacting you for future trips.
Bill H.
Karen and Claudia were fantastic!!!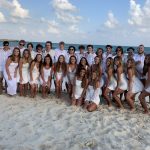 Karen & Claudia were fantastic!!!
Shelia Hendrickson
Travel Consultant -
Claudia & Karen Waters
Thanks for an amazing trip to Punta Cana!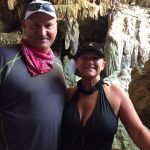 Karen Waters was great, and our group had a wonderful time.
Chris L.
Travel Consultant -
Karen Waters
Thanks again for all your help in our time of "CRISIS"!!! Everyone was so friendly and accommodating.
We really enjoyed ourselves!! We will definitely use your agency again for future travel arrangements.
Kathryn N.
I want to thank you so much for all your patience and dedication to my vacation.
It will not be forgotten! In my opinion, you are the finest travel agent I have ever worked with. You went above and beyond for my family. Thanks again.
Cathy M.
Our agent was wonderful!!!!
Donna S.
The other couples now have your business card!
Everyone in our group of 10 used Apple Vacations, but three of the couples used GoAwayTravel.com, whereas the other two, did not because they were afraid to use the internet for travel arrangements. Needless to say, not only did those that used you save money, but they also received better service at the resort.
Cynthia C.
Claudia was absolutely amazing! She
Claudia was absolutely amazing! She went above and beyond to make sure our needs were met. I reached out to Claudia on a very short notice to plan a trip to the Bahamas two weeks away. She was able to get everything squared away right away not to mention she was on her own family… Read more "Claudia was absolutely amazing! She"
Zerina
Travel Consultant -
Claudia
Her treatment of us during a difficult time alone would make us repeat customers
Leanne W.
Best service ever!
Every thing was exceptional! Already have several friends wanting to go with us next time.
John H
Travel Consultant -
Terri Gulley
GoAwayTravel.com is the best travel agency I've encountered!
We had a great vacation! Lovely view and location!
Heidi C.
Garza Blanca was Gorgeous
Claudia was very helpful and friendly throughout the entire process!
LaQuinta J
Travel Consultant -
Claudia
Family Vacation
We traveled to Now Jade for a family reunion/vacation. It was a great experience, starting with our wonderful travel agent. The process was seamless and effortless. The food and bar services were great. We upgraded to the Preferred Access. Our rooms were worth it, they boasted exceptional ocean views and jacuzzi on the balcony. The… Read more "Family Vacation"
Machaelie H.
Travel Consultant -
Karen Waters
Your dedication to service sets you apart.
You did a much better job than my local agent! Not to mention I could handle all reservation details via e-mail from my office during work. I hope your business model continues to succeed in a market full of "live reservation" travel sites that gambled on high technology investments and forgot about customer service. As… Read more "Your dedication to service sets you apart."
John K.
We are definitely going to use you from now on!
You were great! I couldn't ask for a better travel agent.
Tricia L.
We have a lot of criteria to meet and some how, she always manages to deliver!!!
Nicole is an outstanding consultant. We have used her service for so many years that she knows exactly what type of hotels we like, the type of rooms and even the type of vacation. We have a lot of criteria to meet and some how, she always manages to deliver!!!
Tammy Canova
Travel Consultant -
Nicole Wildt
Beautiful resort, wonderful people
Claudia and Karen got it right! They are always so helpful when it comes to preparing for our trips. This is the second trip they have planned for us and I will continue to use them for future adventures.
Failyn L.
Travel Consultant -
Claudia
Most wonderfully relaxing and enjoyable trip I've ever had!
Mindy was awesome! She worked with us on what we wanted and gave us the most memorable trip ever.
Teah D.
Travel Consultant -
Mindy Reed
We couldn't be happier with GoAwayTravel.com.
We are very pleased with the way our travel plans were handled. Will definitely do business with you again. Keep up the good work!
Bonnie & Lawrence H.
That level of service will go a long, long way!
My agent diligently followed up on this issue and actively participated in seeing the problem through to resolution. Faced with the same situation, 99% of other travel professionals would have distanced themselves from the problem and left me swinging in the breeze. My agent didn't do that. Even though you guys are an internet-based travel… Read more "That level of service will go a long, long way!"
Scott W. C.
I would like to make you aware of what a great customer service person our agent is.
Scott G.
The hardest part of dealing with an internet-based agent is trust and you have earned that.
Everyone and everything was perfect. We even extended 2 extra days at a really good price. Thank you again for all of your help.
Jan M.
Our agent has again gone above and beyond the call of duty.
Rick M.
Smooth sailing in Jamaica.
Claudia was amazing in keeping us informed and up to date on our travel. We recommended her to our friends and their experience was also smooth sailing. Thanks Claudia!
Allison S.
Travel Consultant -
Claudia
I was pleased with the response times and service level
I was pleased with the response times and service level
Jacob Kropf
Travel Consultant -
Nicole Wildt
Thank you for your help and we will definitely be using your services again.
You did a wonderful job in planning our Hawaii trip. EVERYTHING was wonderful. We could not have had a more wonderful trip. Again, the hotels were the best!!!!
Suzanne S.
You were friendly, helpful and made it easy for me to book my vacation.
Thank you very much for the wonderful package and the wonderful rate. I just want to say that you were great.
Robin S.
Very relaxing adult resort.
Claudia was very helpful in making decisions about the trip and finding what we were looking for. She also offered sound advice on trip insurance and the pretravel in information was very helpful.
Russell Rost
Travel Consultant -
Claudia
UK companies could learn a lot from you!
Many many thanks for organizing this for us and please pass on my thanks to my agent (she was brilliant – helpful, friendly, informative, responsive etc). First time I've booked a holiday online – very positive experience – can't thank you enough.
Sarah D.
Claudia was great, from the day we booked the trip to the day we landed back home.
Jerry Farrar
Travel Consultant -
Claudia
All of my questions and paranoia were answered and relieved.
The service I received from my agent at Go Away Travel was great.
Danielle D.
Claudia did amazing. She gave
Claudia did amazing. She gave us so much information that made us comfortable and confident when traveling to a place we had never been to before. Every detail was helpful and important – it most definitely made our vacation that much more stress-free and enjoyable. I would never use another travel agent!
Lexi Yarbrough
Travel Consultant -
Claudia
You and your company have secured a new customer for life.
I plan on winning the state lottery and giving you plenty of business. Thanks again for all your help.
Russ & Debi C.
Great help in planning our honeymoon
Our travel advisor, Claudia, did a wonderful job assisting us in finding the perfect honeymoon spot for us. Even after we booked, she made sure months down the road to let us know there was a price drop and we received a discount on our final purchase price.
Adam Torrence
Travel Consultant -
Claudia
Our honeymoon was the best vacation ever and absolutely stress-free thanks to you
Jodi & Richard S.
You gave us the best price out of the 7 travel agents we contacted.
"Communication was quick, accurate, informative and friendly. We plan on using GoAwayTravel.com for our next travel plans."
Lynn W.
She was able to find us a room at the hotel we wanted when no other agents could!
Just wanted to let you know that I've been working with our agent to book a trip to Playa del Carmen, and she's been terrific to work with. She has worked with all of our requests for dates, timing, and details. She has been totally responsive and helpful.
Tara & Ed S.
You have made our vacation life the BEST… Keep up the good work!
Our agent is the very best. She understands your every need and gets you where you want to go.
Lester & Joyce B.
We'll recommend you highly to our friends and family.
I'd like to thank you for all of your perseverance. You found the right package at a terrific price (THE PRICE CAN'T BE BEAT) I'll definitely, without a doubt be using your services from now on.
Allison L.
Resort was great. Trip very well organized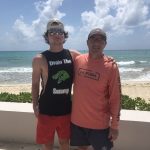 Claudia and Karen did a fantastic job of organizing this large group. We had some bumps In the road prior to traveling, but they were always on top of it and everything was taken care of. Well done ladies!
Charlie Berra
Travel Consultant -
Claudia/Karen
We felt valued and appreciated.
My wife and I wanted to express our sincere gratitude to you for helping us arrange a most enjoyable vacation. We were spoiled by the experience. We were all saddened to leave. My wife and I are already planning our next trip there and you can rest assured that we will use GoAwayTravel.com again.
Larry M.
Over the years Karen has booked about 12-14 vacations for me and my family.
Erick C.
Travel Consultant -
Karen Waters
Average resort for average price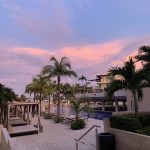 Claudia was wonderful to work with. At the beginning she had to rebook for us because of a funeral that we had to attend. Then while there, a hurricane hit nearby and Claudia made sure to be in contact and let us know she was there if we needed her. Terrific help.
Ed Moran
Travel Consultant -
Claudia
Plenty of seating for the pool and beach regardless of time of day; never crowded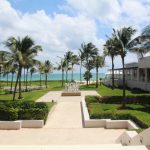 Karen and Claudia did a great job of communicating with the group. Did a great job of getting all of us switched to another resort when required. Did a great job of "herding cats" both at the airport and at the hotel.
Ed M.
Travel Consultant -
Karen and Claudia
An amazing trip!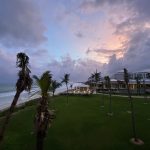 Our consultant did great! I didn't work with her for the majority of the planning since my father did all that, but when I did work with her she was great!
Macey C
Travel Consultant -
Karen Waters